Description
2013 Caterpillar 16M2 FOR SALE – ONLINE
Description
R9H Series Two Grader, New radials x 6, Very good Circle / Artic and front end, Auto lube, Very tidy, Workshop checked
RELIABILITY YOU CAN COUNT ON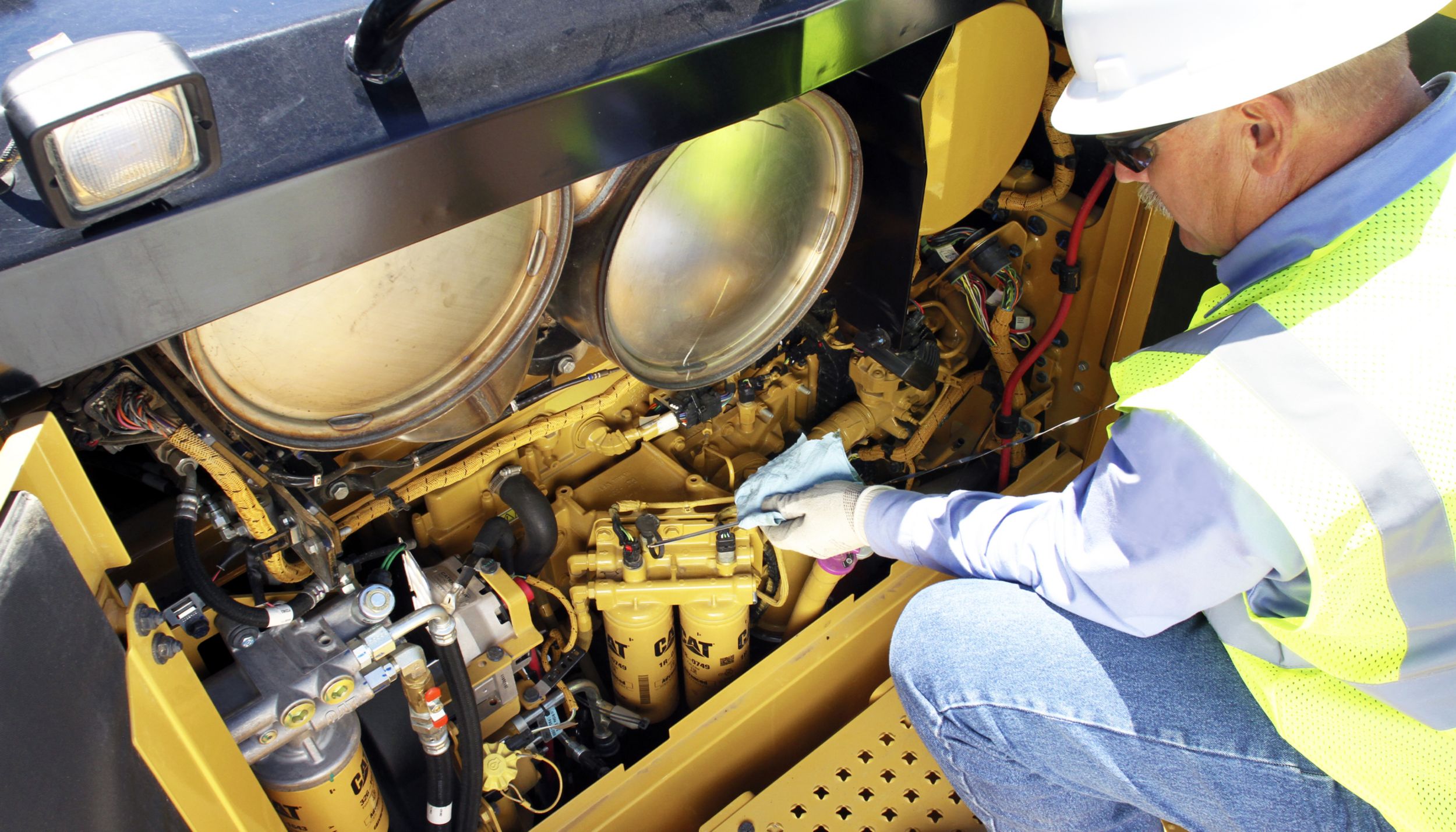 Reduces downtime and operating costs through improved serviceability, fuel savings, reduced maintenance and increased uptime.
Since the main components are modular in design, most of them can be removed and reinstalled without having to modify other components, for efficient repair.
The C13 engine has been optimized to keep its efficiency without compromising its performance. Eco mode can be activated to regulate the engine speed at high idle and ensure that the engine is running as efficiently as possible, allowing additional fuel savings.
The offset section from the center of the frame is made of heavy-duty steel casting, designed to improve stress distribution and therefore extend component life.
The structure of the rear frame is lengthened in order to facilitate access to the parts of the engine cowling, and also to improve the balance of the machine.
The front axle steering cylinder extends life and hydraulic hoses are routed to improve reliability.
The modular cooling pack simplifies the removal and installation of cooling system components, reducing maintenance times.
The engine cowling doors provide full access to the engine without being obstructed by the crankcase frame.
The maintenance intervals are extended, which reduces the number of interventions and downtime.
Fluid Level Monitoring System helps prevent damage to most important components when fluid levels are low.
PERFORMANCE AND PRODUCTIVITY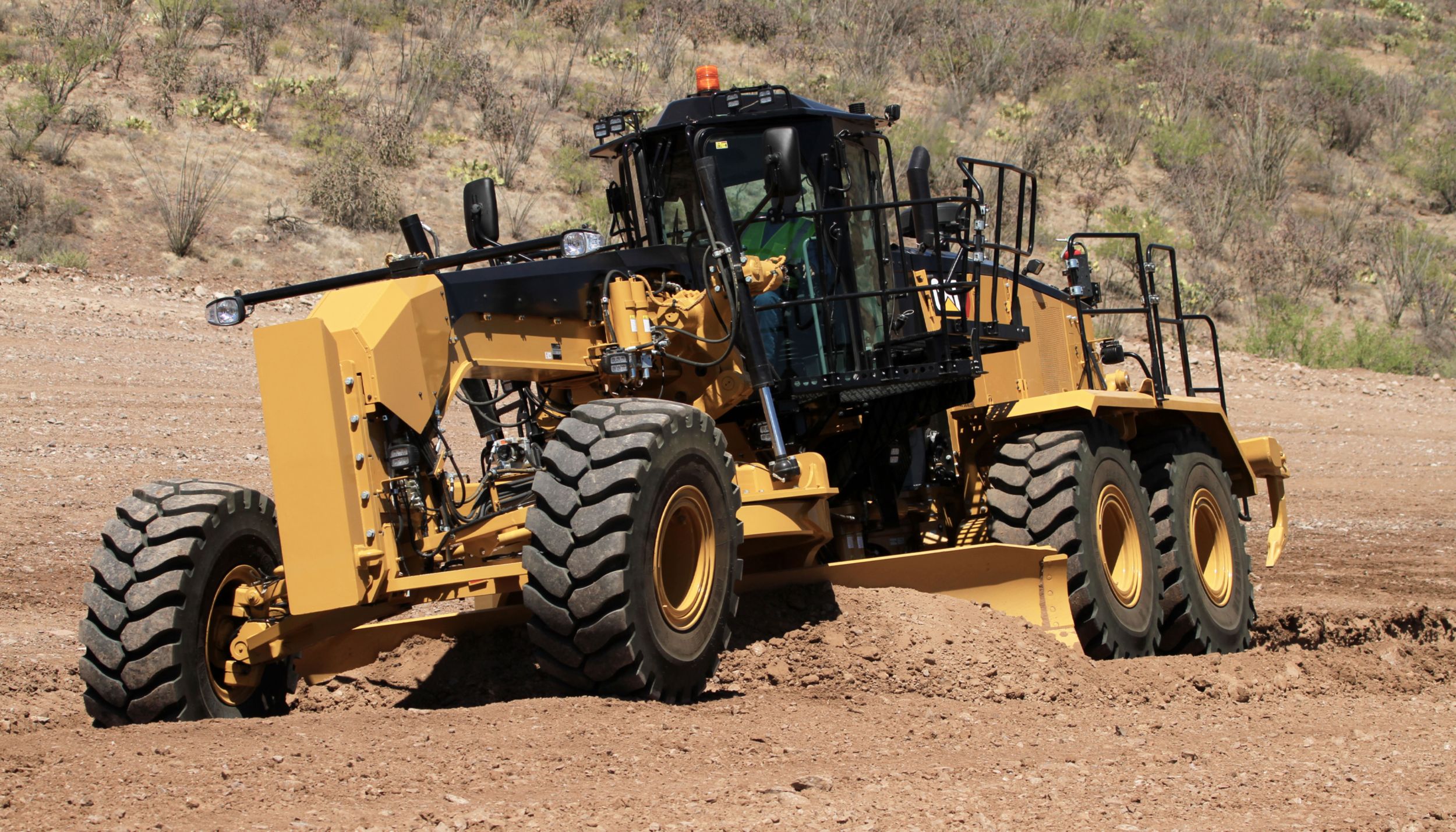 Graders have a direct impact on the productivity of all other machines for mining applications, especially their role in the maintenance of transport tracks. Model 16 has been optimized for exactly this purpose:
The extra weight added to the adjusted balance weight helps improve the performance of the 16M3 through improved traction and the ability to maintain ground speed, especially when carrying a large load.
Available with three variants of the C13 engine depending on the region.
Emission reduction technology works seamlessly; it does not require any intervention from the driver.
The touch / color information display allows the operator to monitor machine performance and easily change machine settings to suit the job at hand. Provides the maintenance information needed to find and eliminate faults.
GUARANTEEING A SAFE SITE
Caterpillar considers the safety of everyone, in, on, or around Cat machines, when developing products or improving safety features.
Model 16 incorporates safety functions such as:
Access to the tandem
Rear view camera
Seat belt indicator
Access platform – optional
Access platform for maintenance – optional
Caterpillar grader
ENGINE
| | |
| --- | --- |
| Base power (1st gear), net | 216 kW |
| Engine model | Cat® C13 |
| Bore | 130 mm |
| Race | 157 mm |
| Speed ​​at rated power | 2,000 rpm |
| Derating altitude – Tier 2 / Stage II / Japan 2001 equivalent (Tier 2) | 3,954 m |
| Maximum torque ISO 9249 – Tier 3 / Stage IIIA / Japan 2006 equivalent (Tier 3) | 1721 Nm |
| Maximum torque ISO 9249: Tier 4 / Stage IV / Japan 2014 (Tier 4) | 1771 Nm |
| Maximum torque ISO 9249 – Tier 2 / Stage II / Japan 2001 equivalent (Tier 2) | 1721 Nm |
| Emissions (2) | Tier 3, Stage IIIA and Japan 2006 (Tier 3) equivalent emissions – based on country emission standards |
| Torque reserve – Tier 4 / Stage IV / Japan 2014 (Tier 4) | 43% |
| Torque reserve – Tier 2 / Stage II / Japan 2001 equivalent (Tier 2) | 39% |
| Ambient capacity: Standard | 50 ° C |
| Derating altitude – Tier 3 / Stage IIIA / Japan 2006 equivalent (Tier 3) | 3,711 m |
| VHP Range – Net, Metric | 216-259 kW (294-353 HP) |
| Base Power (1st Gear) – Net – Metric | 216 kW |
| Fan speed: Standard, minimum | 550 rpm |
| Fan speed: Standard, maximum | 1,450 rpm |
| Emissions (3) | Emissions equivalent to Tier 2, Stage II and Japan 2001 (Tier 2) standards – based on country emission standards |
| Torque reserve – Tier 3 / Stage IIIA / Japan 2006 equivalent (Tier 3) | 39% |
| Emissions (1) | American EPA Tier 4 Final / European Stage V / Japanese 2014 (Tier 4 Final) |
| Variable Wattage Range – Net | 216-259 kW (290-348 HP) |
| Derating altitude – Tier 4 / Stage IV / Japan 2014 (Tier 4) | 3810 m |
| Optimized VHP Range – Net | 216-259 kW (290-348 HP) |
| Displacement | 12.5L |
| Number of cylinders | 6 |
POWERTRAIN
| | |
| --- | --- |
| Forward / reverse speeds | 8 forward / 6 reverse gears |
| Transmission | Direct drive, Powershift, intermediate shaft |
| Brakes – Dynamic braking torque per wheel | 36701 Nm |
| Brakes – auxiliary | Hydraulically activated disc, in oil bath |
| Service brakes | Hydraulically activated disc, in oil bath |
| Parking brakes | Spring actuated and hydraulic pressure released |
HYDRAULIC CIRCUIT
| | |
| --- | --- |
| Circuit type | Electro-hydraulic load sensing, closed center |
| Pump type | Variable piston |
| Maximum circuit pressure | 24750 kPa |
| Pressure at rest | 5900 kPa |
| Pump outlet * | 280 l / min |
| Note | * Pump output measured at 2150 rpm. |
Caterpillar grader